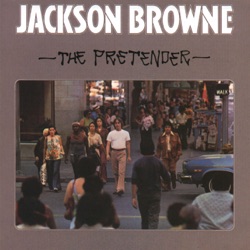 The Pretender
Jackson Browne
23 hours ago
Change the World
B.B. King & Eric Clapton
23 hours ago
Mona Lisas and Mad Hatters
Elton John
23 hours ago
Talking to the Moon
Don Henley
23 hours ago
Heart of Gold
Neil Young & The Stray Gators
23 hours ago
Got a Hold On Me
Christine McVie
23 hours ago

Woodstock
Matthews' Southern Comfort
23 hours ago
Harden My Heart
Quarterflash
23 hours ago
Heard It in a Love Song
The Marshall Tucker Band
23 hours ago
Let 'Em In
Wings
23 hours ago
Ver más
Soft Rock Radio en directo
The Lighter Side of Classic Rock and More!
Soft Rock Radio is an online music radio station exclusively dedicated to the best of Classic and Soft Rock from the 70s, 80s, and 90s. By live streaming globally, it offers individuals worldwide the opportunity to listen live to a radio station modeled after classic radio stations pre-80s that privileged singer-songwriter acoustic music.
Here, listeners can enjoy the best Mellow, Soft, and Yacht Rock from the 70s to the 90s, with a light touch of occasional Pop music.
Categorias:&nbsp
Classic Rock, 80s, 70s
Frecuencias Soft Rock Radio
Manchester: Online
Lista de las canciones más escuchadas
Últimos 7 días:
1. Lady Gaga - The Cure
2. Layzx - Sasuke Uchiha
3. Don McLean - Vincent
4. Michael Martin Murphey - What's Forever For
5. Stephen Stills - Love the One You're With
6. America - Today's the Day
7. Boz Scaggs - Lowdown
8. Carole King - Will You Love Me Tomorrow?
9. Emerson, Lake & Palmer - Lucky Man
10. Bread - Guitar Man
Últimos 30 días:
1. Lady Gaga - The Cure
2. Demonchild L5 - Ape Mode
3. Carole King - You've Got a Friend
4. Michael Martin Murphey - What's Forever For
5. Alice Cooper - You and Me
6. Ian Gomm - Hold On
7. Cat Stevens - Peace Train
8. Chicago - Another Rainy Day In New York City
9. Firefall - Strange Way (Single Version)
10. Boz Scaggs - Lowdown
Contactos
E-mail:&nbsp
comments@softrockradio.net
Redes sociales
Compartir
Comentarios